Hours
Monday

9:00am to 7:00pm

Tuesday

9:00am to 7:00pm

Wednesday

9:00am to 5:00pm

Thursday

9:00am to 7:00pm

Friday

9:00am to 5:00pm

Saturday

9:00am to 4:00pm

Sunday

By Appointment
What Should I Look for in Used Car Dealers in Batavia, NY?
Pellegrino Auto Sales believes that when you are looking for a used car dealer in the Elba, NY area, there are few elements you should compare.  These will help you determine how they all stack up and might make your selection a lot easier.  They include:
Reputation-Read a dealer's reviews.  It will give you a great idea about how a business values their customers.  Our dealership pays attention to what our friends and neighbors in the Buffalo, NY area have to say about us.  We want to know where we are doing a great job and what opportunities we might have to improve the customer experience.  Chances are, you probably know a few people who have done business with us who can tell you that our customers are our top priority.
Inventory-Customers in the Rochester, NY area should look at a dealer's inventory.  Pellegrino Auto Sales has a large inventory of cars, trucks, SUVs, and minivans from the worlds' most popular brands, including Ford, Chevrolet, Honda, Toyota, Subaru, and Jeep.  If you are on a tight budget, we also have a healthy selection of quality vehicles under $10,000.
The Finance Department-If you have had credit challenges in the past, or you have some current issues that might make it difficult to obtain approval, it is important that you select a dealership that has a finance department that has the access to lenders who have programs to work with folks with challenged credit.  Our finance professionals have a lot of experience working with credit challenged customers.
Online Access-We give you the ability to save yourself time at the dealership with an array of online tools.  You can get a trade value, apply for financing, and schedule service for your vehicle.
What is Guaranteed Credit Approval?
Guaranteed credit approval is when a car dealership offers auto financing without requiring or running a credit check. In this case the dealership will look at income and other factors noted below. A guaranteed credit approval is often what's used to finance a bad credit car loan. 
How to get guaranteed credit approval for a bad credit car loan:
At our dealership we look for a few things when offering credit approval:
Minimum Income
Satisfactory Down Payment
May Need Proof of Residence
With those things in check, you'll likely be able to get an auto loan that works with your budget. And that's because we want our Albion and Rochester drivers to get the financing that they need.
With our finance teamg etting your credit approved doesn't have to be a nail-biting experience. We pride ourselves in helping area drivers with bad credit find the best automotive solution for them. That's because we believe everyone deserves a vehicle that they can take pride in. If you're ready to see what our team can do for you, try out our online credit app get pre-approved quickly and easily. You'll be surprised by the rates that you may be able to receive on your new vehicle. If you are looking for guaranteed credit approval in Elba,Albion, Rochester or Buffalo nearby in Batavia and ready to help today!
How do I Find the Best Used Car Sales Near Me?
Finding a used car can sometimes seem like an exhausting journey for drivers in upstate New York. Searching for a used vehicle is foremost about quality, however, finding the best deal is an important aspect as well. Do you want a cheap used car, or an affordable and high quality used car? Here at Pellegrino Auto Sales, we try our hardest to deliver the best deals possible on the latter.
Our used inventory offers Buffalo drivers a whole host of options. We have working brands like Chevrolet and Ram, to luxury vehicles like Audi and Mercedes-Benz. We represent diversity from the brand, body type, style, year, price range, as we cater to any taste. Make sure you browse our bargain inventory for a fantastic selection of affordably priced models.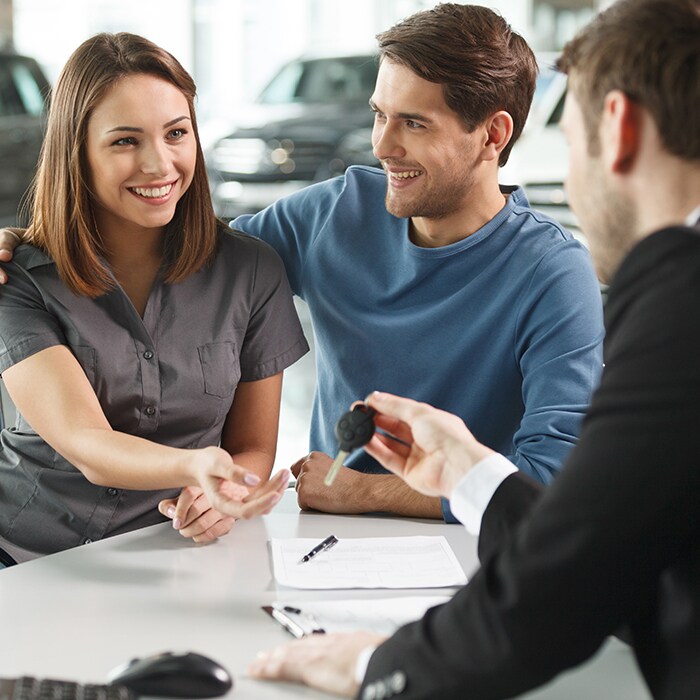 3 Steps to Finding Cheap and High Quality Used Car Sales
The best way to find used car sales is to look for featured vehicles which may be tagged as bargain inventory, use tools to get an idea of your current cars value, and to check multiple site frequently. Here are 3 steps you can take now:
Browse pre-owned inventory and bargain inventory here at dealerships you trust. Dealers often lower prices on older inventory they want to move. 
Use online car buying tools to estimate the value of your current trade in and more.
Check feature listings. These change over time, so check often for that hidden gem!
After you have searched for a vehicle, we encourage you to take advantage of our online car buying tools. We have pre-qualification to make sure you can receive a loan, finance applications to apply for a loan, and valuing your trade-in. With our host of tools and listings of used car specials, Rochester drivers are bound to find what they are looking for here at our dealership.
Will my finances qualify?
We work will all sorts of credit here at Pellegrino Auto Sales. If you have any questions about your ability to auto finance with poor credit, we can alleviate any concerns.
Make sure you take advantage of your tax return this year by checking out our great deals on your next ride. We want you to have a memorable car buying experience shopping for the elite deals on used cars, and we know there is no better place than Pellegrino Auto Sales.
Can I used my tax refund as a down payment on a new or used car?
Yes! Here at Pellegrino Auto Sales you can turn your tax refund into a new to you vehicle on one of over a hundred affordable used cars. Learn more about getting a car tax refund here. Or simply give us a call with questions on tax refunds, car down payments, or auto financing today. 
What is a Buy Here Pay Here Car Dealership?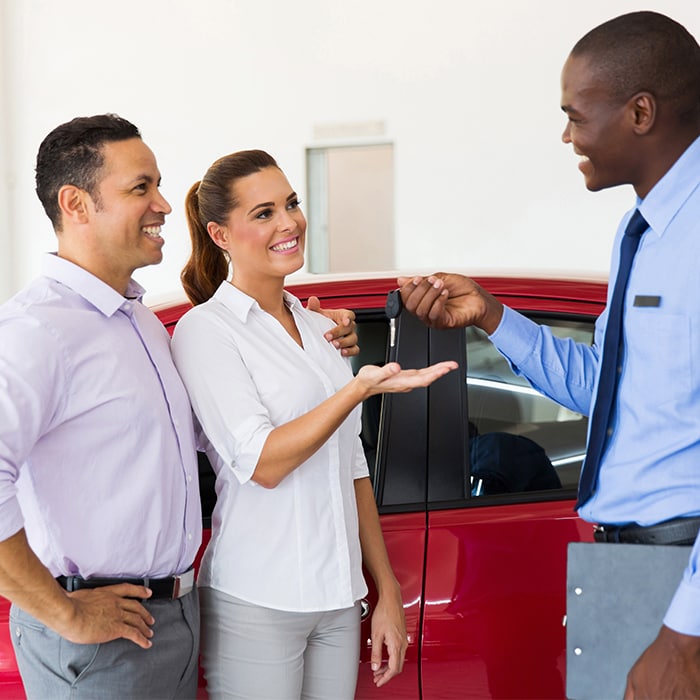 When it comes to buying a vehicle, especially pre-owned options, there's lots of different places you can go. Some include what are called buy here, pay here dealerships. For those in the greater Rochester and Buffalo areas along with Batavia, it might be a term you're not familiar with. That's why at Pellegrino Auto Sales, we're here to explain.
A buy here, pay here dealership refers to a situation in which the dealership itself extends credit or loans to those purchasing the vehicle. The dealership acts as both the seller and the financing company.
At Pellegrino Auto Sales, we are not a buy here, pay here dealership, but we do help those that many of those dealerships tend to serve. If you have poor credit history or other financial hardship, but are in need of a vehicle, we'll work with you to find the right solution. We're well aware that many factors can lead to having less than ideal credit. It could be debts from student loans, or you had a hard month and missed a bill payment. You simply might not have built up enough credit, especially as a younger person to qualify for credit. Whatever your situation might be, our team works with those in Batavia, Oakfield, and Elba to find a solution.
We provide financing for those with bad credit, as we work with many different local and national lenders to find a plan that can work for you. We're also going to point you in the direction of vehicles that not only meet your standards of driving and what you desire out of the car, but also the right price range so you have affordable monthly payments. We'll go through many methods of making sure you can afford a vehicle, everything from using your federal or state tax return as a down payment, to helping you find other ways to budget so that you can purchase one of our many used vehicles here and put yourself on a pathway to restoring or improving your bad credit, especially if you make the payments on time.
What's a good used SUV?
SUVs are certainly among the popular options here at Pellegrino Auto Sales. A question that we frequently get asked is what's a good used SUV? There's a lot to consider, but when you are shopping for a used SUV there are a few things to consider.
First, you should consider the vehicle's overall condition. With our current selection of used SUVs you can count on the highest quality options and vehicles that are going to continue to function, especially with the proper care. 
Getting a vehicle history report on any used SUV you're considering is always a smart idea, as it will show you any major service records, as well as all the basic facts you need to know about the SUV before your purchase.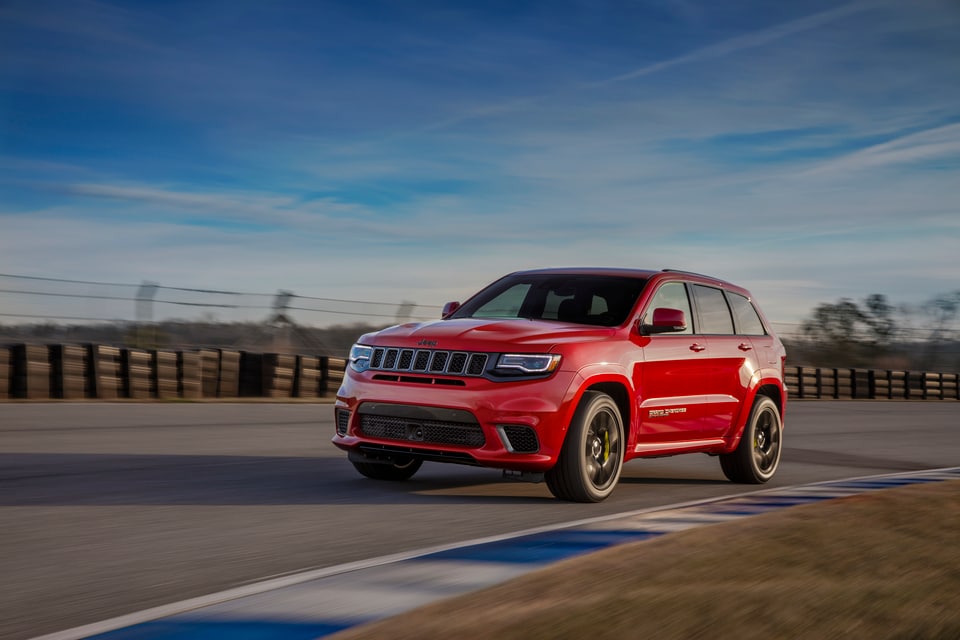 It's also down to your personal preferences. There are lots of quality SUVs from a variety of brands here like Ford, Chevy and Jeep along with others giving those in Batavia and the greater Buffalo and Rochester area a chance at savings on a quality option. Some of the top used SIVsmodels in our area of upstate New York include the: :
Ford Escape
Ford Explorer
Chevy Equinox
Jeep Grand Cherokee
Take the Grand Cherokee, for example. It's a brand standard, has standout looks, with premium feel, while giving drivers quality capability that is good for all seasons, which is needed in our area. You'll also find innovative features and a reliable ride with quality technology, enough space for families and individuals alike, and the backing of Jeep pedigree, which is why you'll see plenty of them out on the road. Choosing a used Jeep Grand Cherokee gives you a chance to save on a quality ride.
Compact SUVs to Full Sized SUVs
You can decide on which sized SUV from compact to full size, five-passenger to seven-passenger vehicles, engine power, cargo space, all-wheel drive options and plenty more. Whatever your find that closely aligns with what you're looking for when considering those factors, plus mileage, model year, color and technology and safety features is the vehicle you should evaluate closer. Here at Pellegrino Auto Sales, you can count on the quality of any ride we have here, and we'll be transparent from start to finish so you can make a smart and informed choice when deciding which one of the many different used SUV options is a good fit for you!
Learn More About Winter Tires at Pellegrino Auto Sales
While there's no rule that says you must put winter tires on your car in Batavia or New York State in general, we still highly recommend that you do. Winter tires can help you and those around you enjoy a safer experience on the road, so we're a huge proponent of investing in a set and having them installed at our dealership when winter rolls around.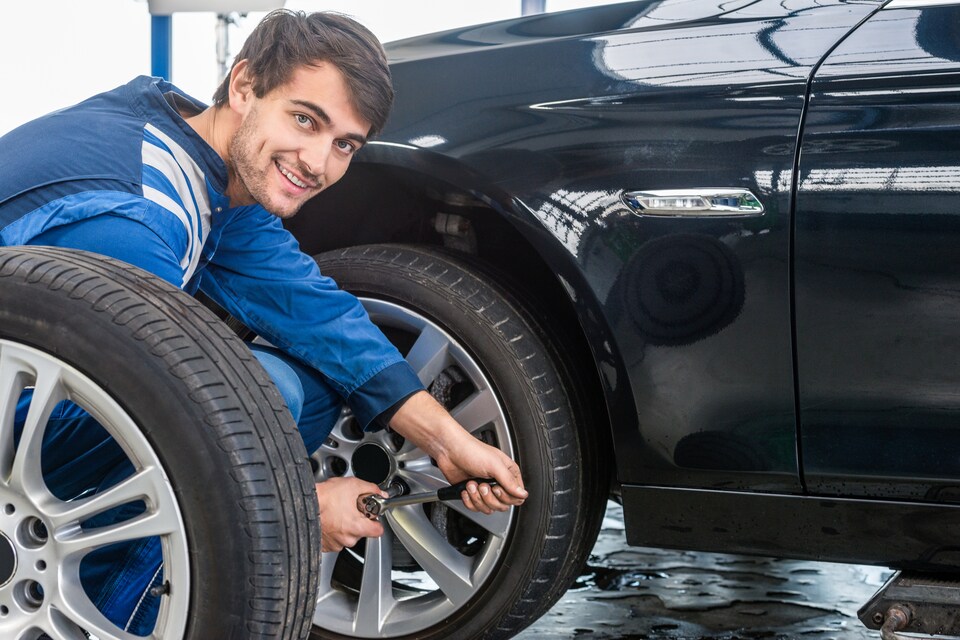 Of course, you probably have a lot of questions about winter tires, how they make a difference, and why you should have them on your car. Here are a few winter tire FAQs to help!
Winter Tire FAQs
Q: Is it mandatory to have winter tires in Batavia?
A: No, just highly encouraged.
Q: When should I install winter tires?
A: It's best to get your winter tires on before snow starts falling. Consider installing them when temperatures drop down to around 40 degrees Fahrenheit. The best time to have winter tires on your car is generally from around October 16th to April 30th.
Q: Can I use studded tires in New York State?
A: Yes, but only from October 16th to April 30th. That's one of the reasons why that date range is a good guideline for winter tires in general.
Q: Can I used tire chains in Batavia and NYS?
A: Tire chains are allowed to help deal with hazardous weather, but only if they don't damage the surface of the highway.
Q: What makes winter tires different?
A: Winter tires are made of a special type of rubber that stays more flexible in cold weather, making them better at gaining traction on cold pavement. They also have deeper, wider tread to help you cut through snow and slush.
Q: Why can't I leave winter tires on all year?
A: Winter tires are softer than other types of tires, which makes them wear down faster in warm weather. So, it's best to swap them out when the weather starts warming up if you want to get as much life out of them as possible.