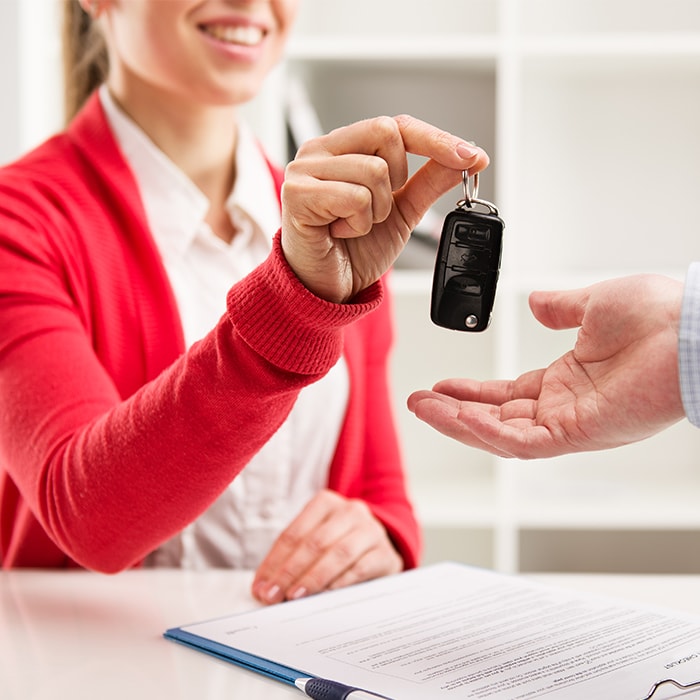 Hours
Monday

9:00am to 7:00pm

Tuesday

9:00am to 7:00pm

Wednesday

9:00am to 5:00pm

Thursday

9:00am to 7:00pm

Friday

9:00am to 5:00pm

Saturday

9:00am to 4:00pm

Sunday

By Appointment
Bad Credit Car Loans in Batavia | Affordable Used Car Loans
At Pellegrino Auto Sales, we go about the car business in a different way. Since we're dedicated to earning our customers' trust in every way, we make sure that their satisfaction is our top priority from the showroom floor to our Service Center in central New York state. We don't see a reason for good people to continue to be punished for mishaps that may have happened years ago. That's why we suggest you fill out our pre-approval form early in your car shopping journey. It has no effect on your credit rating and allows us to prequalify you for a car loan in a flash. Once that's done, you'll know how much money you qualify to borrow, and how much you can expect your monthly payment to be -- which is an important factor when considering your monthly budget. Get more tips on getting a bad credit car loan here.
Not only do we offer the greater-Rochester area's most comprehensive selection of used cars, SUVs, vans, and trucks, we also are what's known in the business as a credit acceptance dealership we're able to offer guaranteed approval of all of our customers. 
Apply online for a car loan with bad credit or poor credit right now!
The next step is to go ahead and fill out our convenient online credit application and let our financing experts get to work on arranging for a bad credit car loan that works for you. Rest assured, this form is transmitted securely, and we won't share or sell your personal information beyond what we need to in order to arrange for your financing. You can even use your tax refund to help finance your auto loan.
At Pellegrino Auto Sales, we can help you get the car loan you need no matter what your credit status is. We're always happy to help our friends and neighbors from the Batavia, Rochester, Elba, Le Roy, Medina, and Buffalo areas.
Five Tips for Buying a Used Car With Bad Credit
At one point or another, many people get down on their luck when it comes to credit. Whether you are dealing with crushing debt, missed a few payments, or found yourself in an extraordinary circumstance, sometimes your credit score might come across lower than you like. Le Roy and Albion drivers don't have to worry about finding an automotive partner who will work within their budget, as we are in your corner in Batavia serving Oakfield and Elba.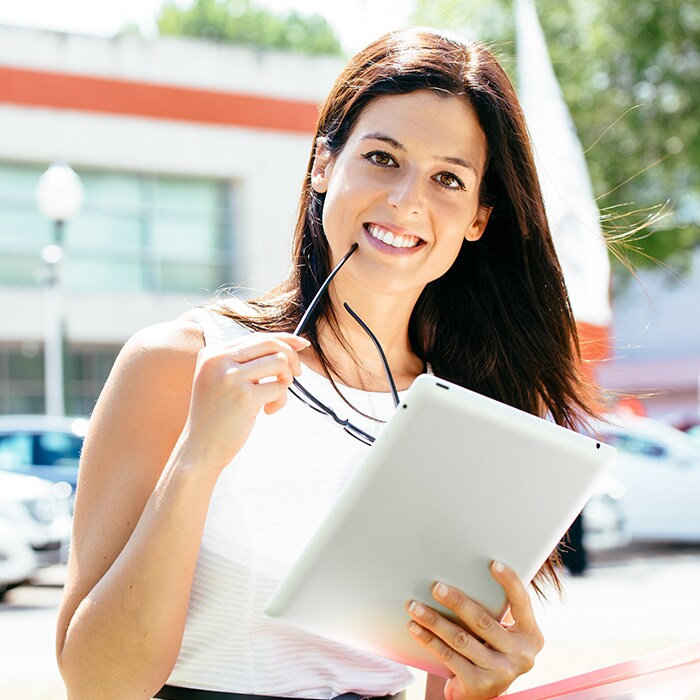 Follow these 5 tips to mitigate your credit history and make purchasing a car that much easier.
Check Your Interest Rates: With poorer credit, it's likely that your interest rate will be higher than if your credit was stellar; higher interest rates will also affect the car price tag as well. If your car loan interest rate is double the average or more, then shop for a better deal.
Make a Larger Down Payment: Rochester drivers who pay a larger down payment can offset the interest, tax, and fee hikes.
Get Pre-Approved: Knowing your pre-approved loan amount will only make car buying easier for you and your automotive seller.
Tread Lightly With the Luxury Items: The fact of the matter is, with poor credit, you need to save where you can. The premium leather, advanced features, or highest trim level may not be your best fiscal option if you don't receive a high auto loan. Be smart and realistic with your budget.
Try to Build your Credit: When making car payments, make them on time and as one of your priorities. Paying off your vehicle can help you build your credit score. If you want to trade-in down the line, you may be eligible to refinance for a better deal.
We work with all types of credit here at Pellegrino Auto Sales. We serve upstate New York drivers from Albion to Medina the best we can when it comes to helping them qualify for a vehicle.