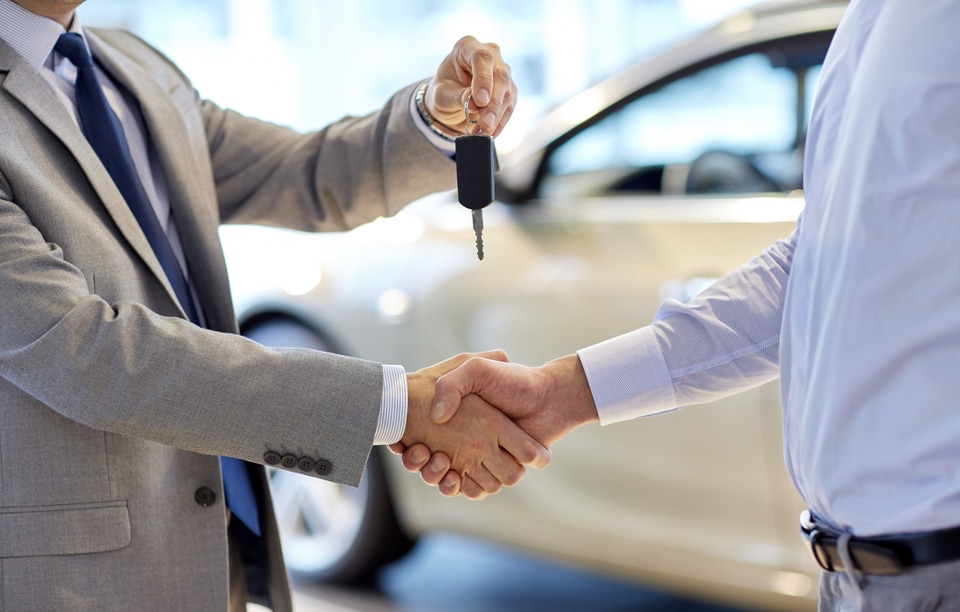 How Buy Here, Pay Here (BHPH) Dealerships Work
A BHPH dealership offers car loans directly to people with bad credit by doing the financing themselves. Typically, dealerships outsource loans to a third party. The benefit is that you don't need a credit check, but you may pay a lot more that you would otherwise.Keeping reading to learn more about Buy Here, Pay Here dealerships and the alternatives for drivers with less than perfect credit.
Hours
Monday

9:00am to 7:00pm

Tuesday

9:00am to 7:00pm

Wednesday

9:00am to 5:00pm

Thursday

9:00am to 7:00pm

Friday

9:00am to 5:00pm

Saturday

9:00am to 4:00pm

Sunday

By Appointment
Pellegrino Auto Sales is Not a Buy Here, Pay Here Dealership, But We Offer Many Options for Customers with Bad Credit
When some Oakfield, NY drivers hear that our dealership specializes in working with customers who have credit challenges and need bad credit financing, they assume that we are a buy here, pay here dealership.  This is not true. While our team does have a lot of success working with drivers from nearby Albion who have poor credit, we operate much differently than a buy here, pay here dealer.  Pellegrino Auto Sales, in Batavia, NY, is a used car dealership that tries to find the most affordable car financing solution for all our customers, no matter what credit challenges they've had in the past.
How is Pellegrino Auto Sales Different?
When a Buffalo, NY driver walks into a buy here, pay here car dealer, they will have a car buying experience that may not be in their best interest.  Sure, that kind of dealership doesn't check your credit, but they may finance your vehicle for much higher interest rates than you could get with many of the lenders that Pellegrino Auto Sales partners with.  Unlike those dealers, we have in-house reputable banks and credit unions that will give you a used car loan.  Our team merely works with those financial institutions to get you approved and find you the most affordable option.  A buy here, pay here dealership will just make sure you meet their income and residence requirements to determine your qualifications and then they try to match you up with a vehicle that works.  It may not even be something you like, plus you may have to be pay more than what it's worth.
Drivers who choose to do business with Pellegrino Auto Sales are working with a used car dealer that offers a transparent pricing model.  All our cars, trucks, and SUVs are priced according to market value and we will work within your budget to help you find a vehicle, and get pre-approved for a car loan, that work for you.
Let's Get Started
If you're ready to take the plunge and let Pellegrino Auto Sales, serving drivers from Rochester to Buffalo, help you find your next vehicle, complete our online credit application today. Browse our used cars for sale near Buffalo and et our team start working on finding you the auto loan that will work for you.