Where can I find a used SUV for sale in Batavia, Genesee County or upstate New York?
When you're searching for a standout, pre-owned SUV and want some savings in the process, coming in and seeing our variety at Pellegrino Auto Sales is the place to start for those in Batavia, as well as Le Roy, and the greater Buffalo and Rochester areas. Get directions from Rochester to our used car dealership here!
We carry all different types of SUV brands and models which includes the likes of Ford, Chevrolet and Honda, along with luxury brands like Acura and more as well. What you're getting is a diverse lineup that is always seeing different quality used SUVs coming in and out, and with each one you'll find varying model years, mileage and price that you can use to make a determination on what you want from your next used SUV. Looking for a used Jeep dealership? You've found it!
At our dealership, you're going to find that when it comes to price, we make sure you're finding standout value, that's because we make sure we find vehicles that are high quality and provide you with plenty of standout driving, and we put our reputation here in the greater Buffalo and Rochester areas on it. Our goal is to make your experience a positive one so you can find a versatile multi-passenger vehicle that can handle both people and cargo inside, provide standout features, and give you confidence as you drive.
What used car dealers near me offer pre-owned SUVs?
While most used car dealerships do carry SUVs, the team at Batavia's Pellegrino Auto Sales really scours and price shops the local market. It's all the more reason to check out our ever-changing variety of SUVs here at Pellegrino Auto Sales. If you have any questions, our team would be happy to provide you with more details, answer any questions and arrange test drives at your convenience.
Find a Used SUV from Pellegrino Auto Sales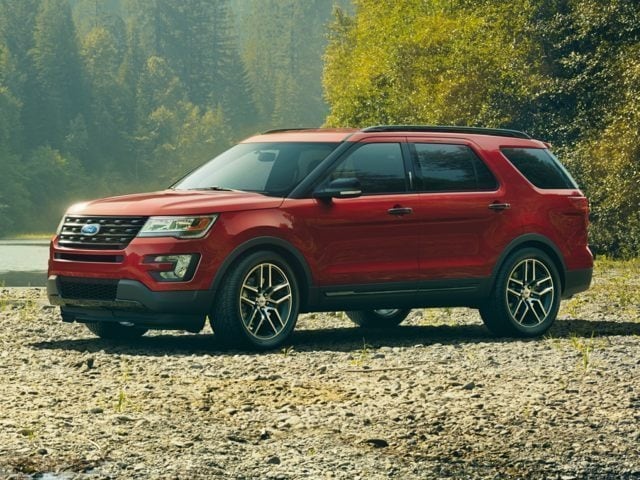 There's no denying that SUVs are popular in Batavia and the surrounding area. If you're looking to upgrade your current vehicle and get behind the wheel of a SUV, but still want to save on costs, checking out our used SUVs is always a good place to start looking. Here at our reputable used car dealership you're going to find a Better Buying Experience, which is our personal philosophy, and be able to save time finding the right fit among our selection.
Whether you're coming to see us from Rochester, Oakfield, Medina, or Buffalo, NY  you'll find options that are appealing in our dynamic lineup of used SUVs which is always seeing different vehicles come through. We have leading brands like our used Ford SUVs, used Chevy SUVs and used Jeep vehicles. You can find lots of popular options from the Escape to Traverse or Grand Cherokee, Honda CR-V, and more. All of them have different features be it model year, mileage, color, technology and safety features and more, as there's something for everyone here, as we have drivers come in from Buffalo to Rochester to see the selection and experience our dealership.
To get started and browse the current selection of used SUVs we have here in person, contact us and we can arrange a time to meet today!