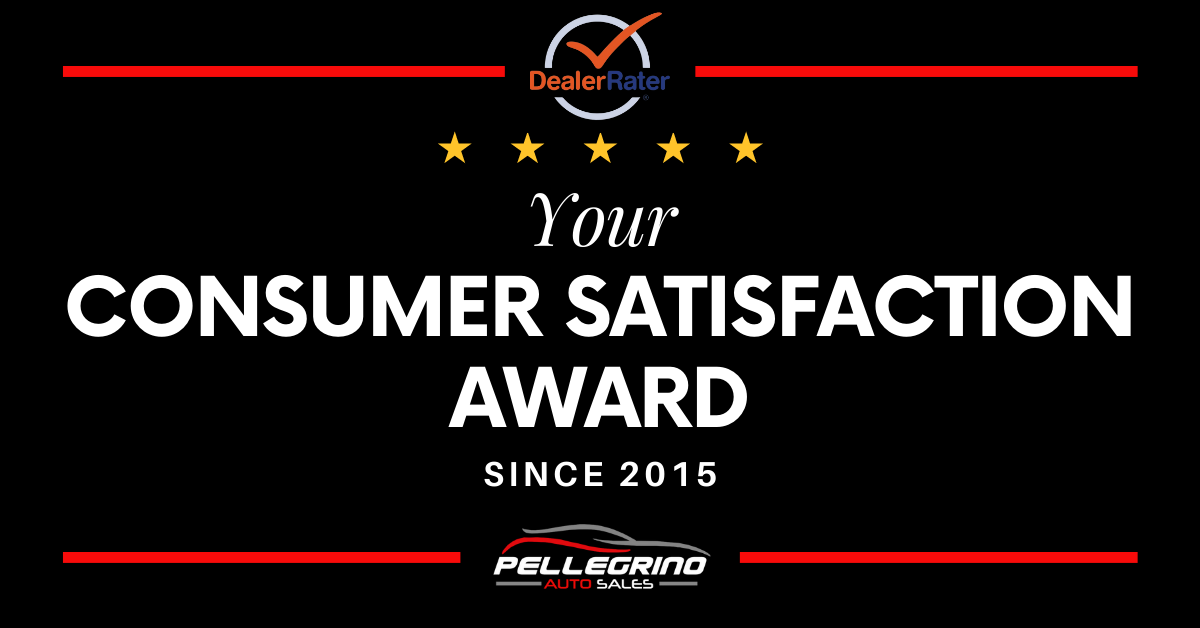 Bargain Used Cars, Trucks, & SUVs in Batavia, NY | Pellegrino Auto Sales
High Quality Used Vehicles in Batavia, NY
Are you looking for a pre-owned vehicle? Then you're in the right place. We've got dozens of options in stock. From cars and trucks to SUVs and everything in between, you can find what you need for less than $20k. Your search ends at Pellegrino Auto Sales.
Quality Approved
We know you've heard the stories. Some people have terrible experiences at used car lots in Oakfield. They buy a vehicle, and then weeks later, it breaks down on them. But do you think we would have a five-star rating if we sold junk? Our pre-owned inventory is inspected by professional mechanics before the sale. Along with our certified inspections, we offer a lifetime powertrain warranty for each vehicle. It doesn't matter the age or mileage of the vehicle. As long as you have the car in Oakfield, Rochester, or the surrounding areas, we've got your back. It's as simple as that.
Bargain Inventory
Yes, it's used. But it's still new to you. And that's what matters most. But don't think of these vehicles as typical used models. Think of these cars, trucks, and SUVs as vehicles on their second wind. And you know how you feel when you get your second wind. You feel like you can take on the world. And with any of our bargain pre-owned models, you'll feel the same.
We have a huge selection of pre-owned cars, trucks, vans, and SUVs under $20k. That's nearly 100 models from popular automakers like Dodge, Ford, Nissan, Ram, Honda, Kia, and more. You'll find every body style imaginable. If you want performance-centered vehicles, we've got it. If you need more cargo and passenger space in Buffalo, it's here. Does your business need a powerful pickup truck? Say less. We've got you covered from A to Z.
Automatic Approval
We'll just cut to the chase. You're approved. No, your credit history doesn't matter. We believe in giving you a fair shot to own a like-new vehicle, no matter what your past looks like. So go ahead and get your pre-approval right now. It only takes a few seconds. After that, our entire inventory will open to you.
Pellegrino Auto Sales
Today is the day you get your pre-owned vehicle. Stress-free. No worries about your vehicle breaking down because our bargain inventory is top-notch. And if something does happen later down the line in Medina, our lifetime powertrain warranty has got you covered. Erase the stress and shop for your next pre-owned vehicle in Batavia at Pellegrino Auto Sales.
How Can We Help?
* Indicates a required field