Used Ford Cars, Trucks and SUVs For Sale In Batavia, NY
Pre-Owned Cars, Trucks, and SUVs for Sale in Batavia, NY | Used Cars for Sale near Oakfield
At Pellegrino Auto Sales, we're proud to offer a tremendously varied selection of affordable used cars, SUVs, vans and trucks to our customers from the Rochester, Oakfield, Elba, Buffalo, NY   areas. We understand that not everyone is able, wants, or needs to take on the financial challenge of purchasing a new car, so we deliver the high-quality, late-model vehicles that are always in high demand locally. View our inventory of: 
Rochester Area Drivers Are Guaranteed Credit Approval for their Used Vehicle Purchase at Pellegrino Auto Sales
Even better, we guarantee that every customer will get approved for a loan with us, even if they have poor credit, bad credit or no credit at all. No matter what's happened in your past, we're here to help you build toward a brighter and better future; you see, when we approve you for a loan, that gets reported to the various credit reporting agencies, as does each payment you make. These steps help you improve your credit rating, making it easier for you to make up for any missteps that may have occurred years ago. Get more information on obtaining a bad credit or poor credit car loan in nearby Elba or Oakfield, NY here. 
That's just one advantage you'll enjoy when you shop our extensive selection of pre-owned cars, vans, pickups, and SUVs. Whether you're looking for a quality vehicle from trusted American brands such as: 
Used Cadillac cars
Used Chevrolet cars
Used GMC cars 
Used Ford cars, trucks and SUV
Used Ram trucks
Used Chrysler cars
Used Dodge cars
...or are more interested in exploring the
pre-owned
offerings from
Honda, Volkswagen, Toyota, Subaru, Nissan and Hyundai,
we have the solution for your automotive needs. Plus, you're very likely to take ownership of a vehicle that comes with all of the modern safety features and technologies that you want, with none of the new car depreciation that you don't want. Learn more about one of the most popular pre-owned trucks in our inventory with this page on the benefits and features that may appear in a
used Ford F-150 pickup truck
. 
It's important to note that we won't offer a pre-owned vehicle to our customers without first ensuring that it's carefully examined and vetted, to ensure that you'll enjoy driving your new-to-you vehicle for years and years. Get answers to all your questions on buying a used car here. Or get some used car buying tips from our local experts today.
At Pellegrino Auto Sales, Our Used Cars in Batavia Shine Like They Were Never Pre-Owned
Our cherished used Ford, Chevrolet, Honda, Toyota and Jeep models that can be found on our Batavia used car lot are in tip-top shape. Our wide selection that includes makes and models such as the used Ford Escape, Chevrolet Equinox, Honda CR-V, Toyota Sienna, Jeep Grand Cherokee and more have all been given intense inspections. Match the make, model, price and mileage to your style, taste and budget with the assistance of our used car sales team. Take a test drive in Batavia today in your favorite used truck, car, SUV, van, coupe or sedan from our dealership.
Pellegrino Auto Sales serves Buffalo Drivers | Fall in Love with our Used Cars!
Once you've decided on the used car, truck or SUV you're going to take home we help you pay for it as well. Our used vehicle finance center is experienced in getting car loans for any type of used vehicle. The Ford, Chevrolet, Honda, Toyota and Jeep finance department staff at Pellegrino Auto Sales in Batavia will make sure the used vehicle you desire is affordable to you and you get great rates on a used car loan from our dealership when you need it most.
5 Tips for Buying a Used Car in Upstate New York
Purchasing a car is one of the exciting parts about life. Whether you are looking for the perfect ride that encapsulates your personality, or whatever can reliably get you from point A to point B, buying a car is a huge expense that will have a dramatic effect on your daily life. With such a large purchase, wouldn't you want to save money?
We encourage our surrounding community to shop pre-owned here at Pellegrino Auto Sales in Batavia. We help Buffalo drivers find the model they've always dreamed of, at a price that they can afford. However, buying a used car isn't as simple as walking in and picking out your favorite model; here are some tips to make sure you are taking all the proper precautions when purchasing used.
Why Buy Used?
Used vehicles benefit from depreciated value, so they are much less expensive than newer models. Further, you'll save money on insurance, and registration fees as well. New inventory is typically limited to the past few model years and is brand-specific; with used inventory, the selection seems limitless as there is plenty of brand diversity. Overall, when you shop for a used model, you're bound to save plenty as long as your find a dealership that works with your credit. 
The real question is why should you buy your used car at Pellegrino Auto Sales when our competitors are screaming about crazy cheap cars. The answer is that we still offer affordable used cars, but focus on making sure they are also high quality and reliable vehicles. Here are some points to help you.
Before you buy, make sure you follow these tips:
Set a realistic budget for yourself
Do in-depth research on the reliability and long-term ownership costs
Check the vehicle history reports
Go on a test-drive! You can't know for sure if you don't drive for yourself 
Negotiate the best-price possible, making sure it's fair for both parties involved
From Rochester to Buffalo, and in Oakfield or Elba, you won't find a higher rated used car dealership to satisfy all your car buying needs. At your leisure, please visit us and we would love to set you up with your next ride.
What You Need to Know About Financing a Used Car Loan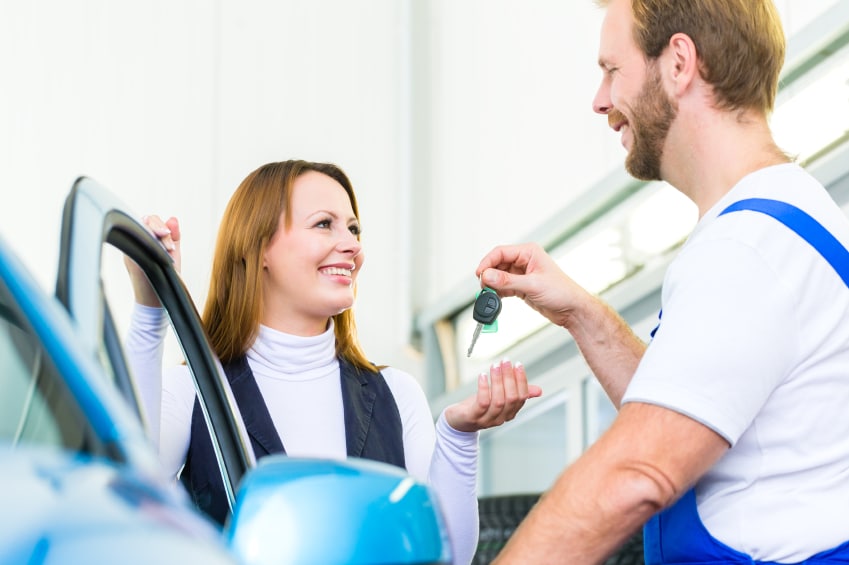 You've probably been thinking about a car loan since you first started thinking it was time for your next vehicle.  The truth is that almost all our Albion, NY customers are on a budget and don't have the funds necessary to just cut a check for a used car, truck, SUV, or minivan.  We like to take care of all our Oakfield, NY customers' auto sales needs, so we have a finance center that can handle getting you an affordable car loan to fit your budget.  Pellegrino Auto Sales, located at 4060 Pearl Street Road in Batavia, NY, has car financing solutions for almost every person.
Working with Every Credit Type
The finance experts at our dealership have assisted many Buffalo, NY customers with bad credit get a car loan and a fresh start towards rebuilding their credit.  They work with a variety of different customers with varying levels of credit, from sparkling to poor.  Our finance staff has partnerships with many local lenders in the central New York state area, as well as some fruitful relationships with national banks, that they use to provide car loans for folks who are in need of their next vehicle.  We have bad credit car loans for those with credit challenges and even a Guaranteed Credit Approval program for folks who have some serious credit challenges and may have been turned down at other car dealers.  The finance professionals at the dealership have lots of experience working with Rochester, NY customers who have experienced financial difficulties that have left them with bad credit and know what they must do to help you find an auto loan that works.
Helpful Tips
Our finance center has some helpful hints to assist you in helping us get you an affordable car loan.  One of the things you can do is start saving some money for a down payment.  You can even start thinking about using your tax refund or stimulus check as a source.  The more money, or trade equity, you have for your car loan, the better your application will look to a bank or credit union.  It may help you get a better interest rate and term.  You should also have access to important information like paystubs, references, proof of address, and proof of insurance.
Get Pre-Approved
The first step towards getting a car loan is to get pre-approved.  Pellegrino Auto Sales, in Batavia, NY, has an online pre-approval form for you to complete.  Complete it today and a member of our finance team will reach out to you to discuss your car loan options.