Service Your Tires with Pellegrino Auto Sales
Tire Service at Pellegrino Auto Sales
We at Pellegrino Auto Sales are very eager to help you find success with your vehicle. We offer up both advice and expertise to better ensure that your vehicle is taken care of, and ready to last you a lifetime. Our dealership knows the benefits of servicing and caring for your tires on a regular basis, but do you? We are here to help. Read on to see the benefits of getting proper tire care, and then give us a call to schedule an appointment today.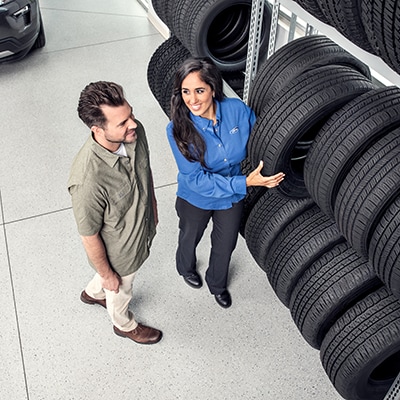 Having Your Tires Cared For
It is easier than ever to have your tires cared for. With us, all you need to do is give us a call and we can schedule you for a consultation. If you need new tires, or are dealing with a tire issue, we can repair or replace the tire with ease. The process is a no hassle process, and will take just minutes. We know that you need to get back to your day, and we do everything we can to make that a reality.
In addition to caring for your tires in a timely fashion, we are also able to provide you with a lengthy list of service options. These options are some of the most common tire issues and tweaks, and are often just what you need to stay on the road comfortably. Check out some of the incredible services that we offer up in detail below.
Tire Rotations: You can ensure proper use of your tires by frequently rotating them. Having your tires rotated is a great way to get the full use out of each tire. Rotating your tires ensures that there is even tire use throughout each tire.
Air Pressure Check: It is also important to have the tire air pressure checked once a month. With this check you can be certain that your tires are properly inflated, and performing at a peak level. If your tires are underinflated or over inflated, they can become damaged much quicker.
Tire Repair and Replacement: Finally, we are the place to call if you have a slow leak, or even a flat tire. We are happy to repair or replace your tires so that they are performing the way they should be.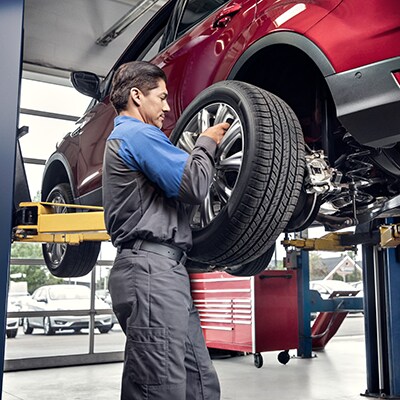 Schedule A Service Appointment Today!
At Pellegrino Auto Sales, it's easier than ever to get the vehicle care that you need. We welcome you to reach out to us today with any questions, or to schedule an appointment with our service experts.
SCHEDULE SERVICE
Hours
Monday

8:00am to 5:00pm

Tuesday

8:00am to 5:00pm

Wednesday

8:00am to 5:00pm

Thursday

8:00am to 5:00pm

Friday

8:00am to 5:00pm

Saturday

Closed

Sunday

Closed