Oil Changes Are Easy with Pellegrino Auto Sales
Take Advantage of Stellar Oil Change Service at Pellegrino Auto Sales
Your vehicle works hard to keep you safe and moving from point A to point B at the pace that works best for you. Through all the miles, your vehicle can start to wear down, which means finding a service center that provides the care you and your car deserve. Your car's engine oil is an important part of your vehicle upkeep, and it's one of the easiest service needs that our team here at Pellegrino Auto Sales can perform. Check out some info on oil changes down below and make sure your vehicle is properly serviced with our repair and maintenance team!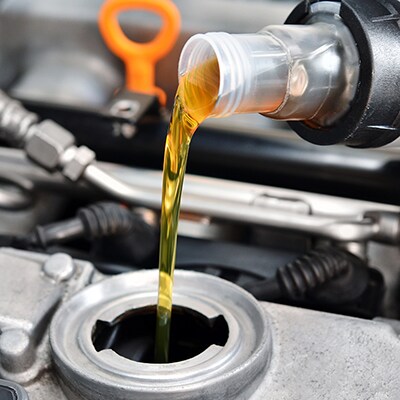 Why Service with Pellegrino Auto Sales?
We take pride in our ability to help our service customers with a variety of repair and maintenance needs, and we are dedicated to world-class customer service. Any local mechanic can replace the engine oil in your vehicle, but they won't always use genuine brands that ensure longevity and your vehicle's health. Here at Pellegrino Auto Sales, we want to make sure you can trust our service team. That's why we only use state-of-the-art diagnostic and repair equipment on all our repairs. We are also upfront and transparent with our pricing, ensuring that you get the best deal on every service.
Signs that You Need Your Engine Oil Replaced
Your engine oil is a small part of how your vehicle operates, but it provides a large benefit to the healthy operation of the engine. The oil is responsible for keeping the engine free and clear of road debris like dirt, dust, and metal shavings. The engine oil also provides lubrication for the moving parts in the system, which prevents heat buildup. Without proper engine oil care, your engine can get worn down by dirt from the road, and it can also overheat and cause your vehicle to shut down. Without routine maintenance, the efficacy of your engine oil can fail over time and lead to more expensive repairs.
Your engine will provide you with signs that the engine oil is starting to near the end of its lifespan and needs replacement. These signs can include:
Your Engine Light Comes On
Your Vehicle Shakes While Idling
A Decrease in Performance or Fuel Efficiency
Engine Oil Level is Low
Engine Oil is a Dark Brown or Black
An Increase in Vehicle Exhaust
Should you happen to observe any of these signs occurring, we recommend that you schedule an appointment with our service team as soon as possible. The sooner we catch any problems, the better for your vehicle it will be.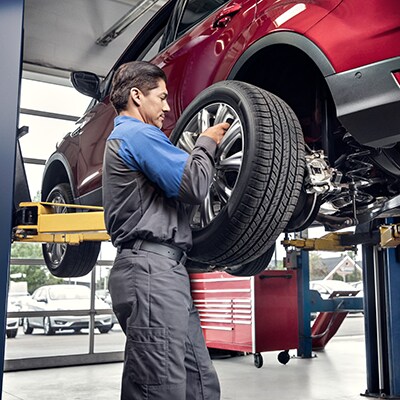 How Often Should You Have Your Engine Oil Replaced?
Even though we recommend that you schedule routine oil changes, you might find that what your vehicle needs differ from our recommendations. Most engine oil changes are required anywhere from 3,000 to 5,000 miles, but some synthetic oils can last up to 7,500 miles, so it is important to know what your vehicle needs when replacing engine oil. Other factors that can affect the scheduling needs include what kind of driver you are, how often you drive, the weather conditions and traffic that you contend with daily, and how old your vehicle is. You should always pay attention to the performance of your vehicle, and if you notice anything wrong with how it performs, bring it by Pellegrino Auto Sales for a checkup.
Schedule Your Engine Oil Appointment Today at Pellegrino Auto Sales
Are you in need of an oil change or other routine service? Give us a call, and we will find a time to schedule you for service to ensure that your vehicle continues to operate at its peak performance level.
SCHEDULE SERVICE
Hours
Monday

8:00am to 5:00pm

Tuesday

8:00am to 5:00pm

Wednesday

8:00am to 5:00pm

Thursday

8:00am to 5:00pm

Friday

8:00am to 5:00pm

Saturday

Closed

Sunday

Closed