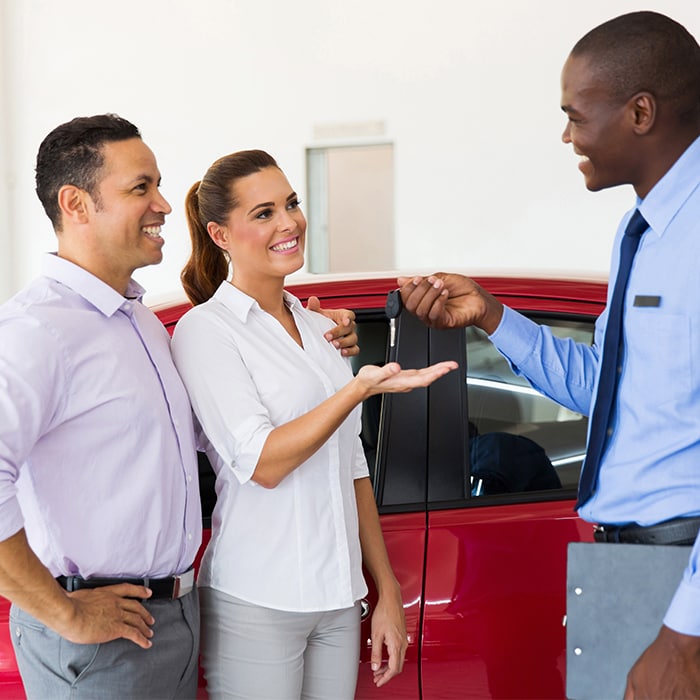 Hours
Monday

9:00am to 7:00pm

Tuesday

9:00am to 7:00pm

Wednesday

9:00am to 5:00pm

Thursday

9:00am to 7:00pm

Friday

9:00am to 5:00pm

Saturday

9:00am to 4:00pm

Sunday

By Appointment
Medina Drivers Will Love Working with Pellegrino Auto Sales
One of the most important parts about shopping for a car, truck, or SUV is ensuring that you are going to choose something that is ready to fit your lifestyle and budget. If you find yourself shopping for a great used car, truck, or SUV that is ready to really impress, but find yourself in a sticky financing situation, Pellegrino Auto Sales in Batavia, NY is the perfect place to visit! Get ready for a better shopping experience when you come over to our dealership today!
When it comes to financing your next big purchase, our dealership is the perfect place to visit because we are ready to help shoppers of all types. For example, when you decide to work with our finance center, it will be clear that we are the perfect place to shop, even if your financial situation is not incredibly ideal. To make sure that you and drivers throughout the Medina area can have an even more enjoyable shopping experience, get your financing pre-approved before you visit and get ready to have a better visit. Plus, you can even apply for credit online right now to make the entire process a bit quicker.
In addition to what we are going to do to make shopping for a car, truck, or SUV before you even step-foot onto the dealership, Medina drivers are going to love how much help and guidance we can offer! We want to make sure that drivers from all over the area who are not in the most ideal credit situation, are going to be able to shop for a used car, truck, or SUV that is ready to do much more. Allow us to make every step of the process better as we are the perfect place to buy here and pay here!
If you are looking to have the help and guidance when it comes to shopping for a used model, the staff members here at Pellegrino Auto Sales is ready to help! We are ready to offer drivers of all types get the best possible shopping experience that they could ever imagine.  Visit our Medina used car dealership and be prepared to experience everything we can offer.
See you soon!