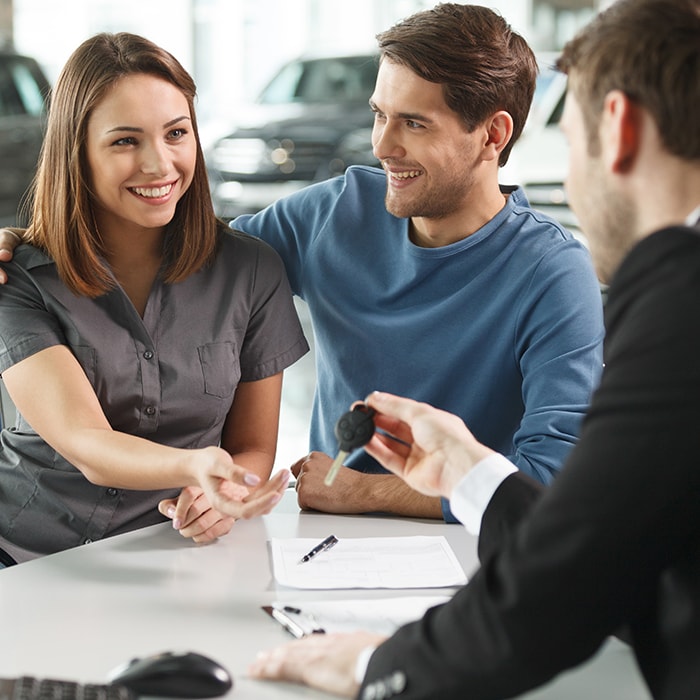 Get an Affordable Car Loans near Rochester at Pellegrino Auto Sale
Our team at Pellegrino Auto Sales in Batavia, NY wants to make sure you are getting everything that will meet your needs, and that includes finding you an auto loan that is within your budget. Our finance department has many years of experience, and can make sure you feel comfortable with the loan options that you are offered. We look forward to seeing you soon so that we can get you moving towards a payment plan that works with your life. Browse all the used cars near Rochester at our nearby dealership here.
Get a Bad Credit Car Loan, Or Just One You Can Truly Afford!
An affordable used car loan is important when it comes to reducing the stress of buying a vehicle. You'll need to make monthly payments, and if those payments are too high, you'll worry month after month about how you'll be able to put money towards everything that you need; our finance experts will make sure that doesn't happen to you. We will take all of the time to answer your questions so that you can see how our loan is perfect for your financial needs. Find out about getting a bad credit car loan  by talking to our friendly experts.
Buying a used vehicle is a good start to getting the lowest possible payments. Pre-owned vehicles near Rochester are priced lower than their new counterparts, bringing you the same reliability and features, but after some of the biggest hits of depreciation have already been taken off.
It is important to develop a level of trust with the provider of your loan, and we will do everything we can to make you feel confident and comfortable with the plan that we set you up with. We encourage you to visit our dealership soon so that we can get you on your way towards the financing options that will meet all of the needs of your life. 
Hours
Monday

9:00am to 7:00pm

Tuesday

9:00am to 7:00pm

Wednesday

9:00am to 5:00pm

Thursday

9:00am to 7:00pm

Friday

9:00am to 5:00pm

Saturday

9:00am to 4:00pm

Sunday

By Appointment