Service Your Battery with Pellegrino Auto Sales
Enjoy Expert Battery Service at Pellegrino Auto Sales
When it comes to your vehicle, It is important that you provide the best care possible! If you're looking for top-notch service and a team you can trust, visit the service center at Pellegrino Auto Sales. We specialize in all makes and models, and we are happy to provide care for every part of your vehicle, including your vehicle's battery. We know what it takes to keep your battery healthy and up to the task of your daily commute. Read on to discover how you can benefit from servicing your battery with Pellegrino Auto Sales.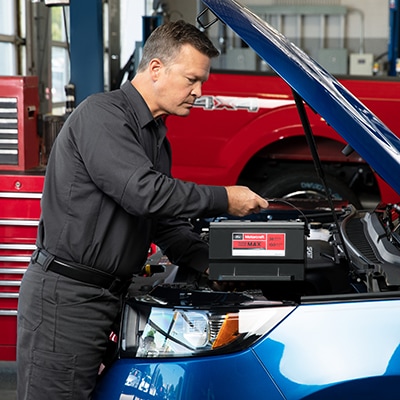 Why Pellegrino Auto Sales?
When it comes to expert service and state-of-the-art repair and diagnostic tools, you won't find the perfect combination anywhere else but Pellegrino Auto Sales. Your local mechanic might understand how to fix your vehicle and get you back on the road, but we take our service and maintenance repair to the next level with our attention to detail. Our world-class service center accommodates all makes and models, and our team of technicians is trained to know the needs of each car, truck, or SUV. We also use genuine parts to complete needed repairs on your vehicle, ensuring the car's longevity from the moment you exit our service center!
Most importantly, we are dedicated to customer service. We provide a variety of great service deals and specials because we want to put the money back into your pocket. When it comes to your vehicle's battery, we want to make sure you get the service that you deserve!
Signs that Your Battery Needs Service
Your engine battery is one of the most important systems in your vehicle, thanks in large part to its ability to provide the spark to start the engine. But, it also provides power to all of your vehicle's electronics, including the headlights, taillights, and your climate control system. As necessary parts of your vehicle, your battery's health can affect the performance of your vehicle and even lead to you getting stuck on the side of the road, waiting for a tow.
However, there are signs that your battery can provide to inform you a service appointment is necessary. These can include:
When Turning the Key In Ignition, Engine Doesn't Turn Over or Struggles to Start
Electronics in Vehicle Start to Flicker or Cut Out
Check Engine Light Comes On
Engine is Producing a Bad Smell
Battery Case is Misshapen
Connectors on Battery are Corroded
Should you notice any of these signs occurring, we strongly recommend that you make an appointment with our service team to get your battery inspected and potentially replaced.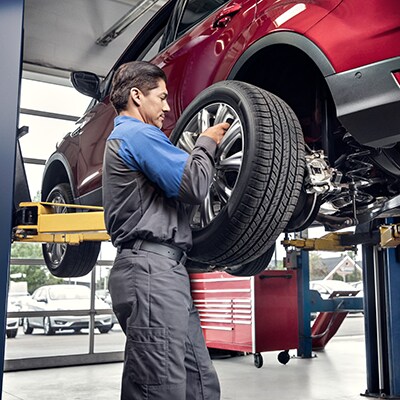 How Often Should You Get Your Battery Serviced?
Our service team recommends that you should get your battery serviced after three to four years of use, and then every year following that. This timeframe is largely based on a typical driver, so these numbers can change due to the type of driver you are. If you deal with very cold or hot weather when the seasons change, this can affect the ability of your battery to effectively hold a charge. It can also be affected by drivers who deal with stop and go traffic. We encourage you to reach out to our team and have an inspection performed at least once a year to ensure a healthy car battery.
Schedule Service with Pellegrino Auto Sales
When it comes to your vehicle, it never pays to cut corners. Without proper care for your battery, you can find yourself needing a new battery. If you are looking for a dealership you can trust to take care of your car, give Pellegrino Auto Sales a call! We will get you scheduled for service as soon as possible, and we will make sure your vehicle gets the best care possible!
SCHEDULE SERVICE
Hours
Monday

8:00am to 5:00pm

Tuesday

8:00am to 5:00pm

Wednesday

8:00am to 5:00pm

Thursday

8:00am to 5:00pm

Friday

8:00am to 5:00pm

Saturday

Closed

Sunday

Closed